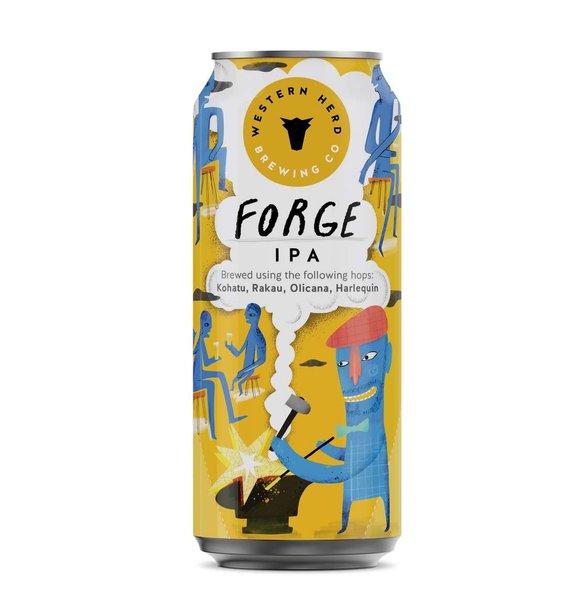 Collaborations
At Kilkee Forge, we are always open to collaborations.
As a 5th generation blacksmith, Conor is passionate about progressing his art and forging new relationships.
Be it live forging events, drinks / merchandise collaborations, photoshoots or videography opportunities, make sure to get in touch!
Forge IPA
Recently we teamed up with Western Herd to create Forge IPA. Inspired by five generations of storytelling blacksmiths from Kilkee, this New England IPA is made with four exciting hops, two fruity hops from New Zealand and two brand new hops never used in Irish Craft Brewing.
The label reads 'In Kilkee Forge you'll find our friend, Conor Murray, a blacksmith battling with the elements as he twists and fashions metal into extraordinary creations'.